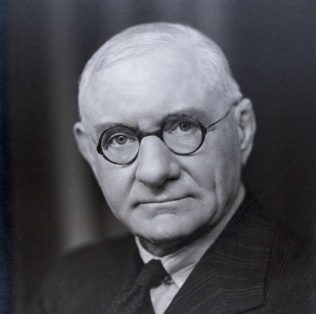 'The Doc' joined the Club as an administrator rather than player and in 1924 was elected as Club President, a position he was to occupy for 45 years.
He presided over the celebrations marking the 50th anniversary of the club, which included a match against a side raised by Capt Donne, the then President of the ERU.
'The Doc' played a much wider part in the life of the City. He was a founder member and Chairman of Hospital Welfare, and Chairman of the United Almshouses.
From 1943 to 1948 he was Chairman of the Gloucester and District National Savings Committee and during that time collected over £13,000,000 for 'Wings for Victory' and similar projects.
On his retirement as senior surgeon at the Gloucestershire Royal Hospital, he devoted himself to public service, and became City High Sheriff in 1953. He was on the committee of the Friends of Gloucester Cathedral and Chairman of the Three Choirs Festival, in which he and his wife also performed.