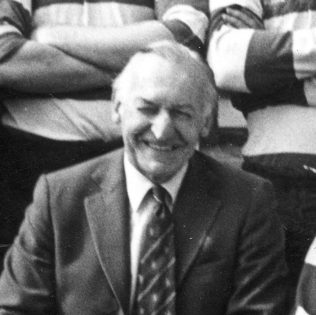 Arthur Gordon Hudson was born in Gloucester in 1915. He made his debut for the club in 1935 and quickly established himself as a regular first team player.
Corporal A G Hudson was an RAF PT Instructor during World War II. He represented the West of England, the RAF and the Barbarians. He also played for England in three of the wartime Services Internationals against Wales at Kingsholm and for England against the New Zealand Services XV in 1946.
After the war, Hudson played regularly for Gloucester, captaining the club from 1947-1950. He retired in 1953-54, having played 312 matches for the club and scored 72 tries.
On retirement, Gordon Hudson served first as team secretary and then in Gloucester's Centenary Year 1972-73 he became Club Chairman, a post he held for ten years, further becoming Vice President. During his tenure the club climbed tothe top of the English game, winning the John Player Cup in 1978 and sharing it in 1982, a season in which only 3 matches were lost and 49 won.