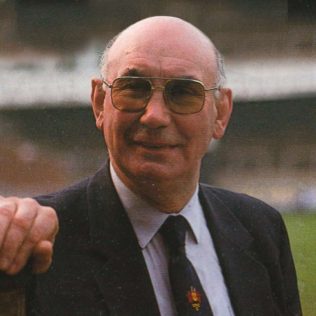 Peter Ford enjoyed a long and distinguished playing career for Gloucester, during which he played 506 games, captained the club for five seasons (1955-57 & 1959-60), and earned representative honours for Gloucestershire and England.
His playing and administrative duties for the club overlapped – after his initial retirement as a player he would accompany the team as a committee man, but travelled with his boots, ever willing to turn out when needed.
He served the club faithfully and well in many capacities – team secretary, on the grounds committee, chairman of selectors, as a trustee of the club, Chairman and President.
Peter also served England well, not only as a player, but also as an administrator – he was the Gloucestershire representative on the RFU committee, and an England selector for four seasons.
Peter was influential in the club coming to terms with a more commercial environment, and although recorded as having misgivings about the professionalism of rugby and the consequential changes to the club, he as ever put the club first and adapted to the changes, and continued to be the welcoming face of Gloucester Rugby by entertaining the committees of visiting teams.