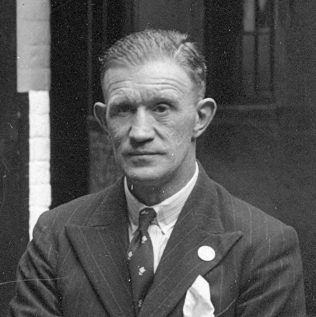 Anthony Thomas Voyce was born in Gloucester and educated at the old National School. He made such an impact from the start of his playing career at Gloucester that he was selected for Gloucestershire and England during his first season of senior rugby in 1920.
Tom went on to acquire 27 England caps between 1920 and 1926, and played in the England team which won 2 back-to-back grand slams, represented the British Isles and captained Gloucester 1924-1927.
At the end of his playing career, Tom served on the Gloucester committee, was Chairman from 1939 to 1947 and president from 1969 to 1979.
Tom also had a distinguished career as an administrator of the game at county and national level. He served on the Gloucestershire Union committee, and was President 1933-35. He also served on the Rugby Football Union committee from 1931 until its centenary in 1971 for whom he was elected President for the 1960-61 season.