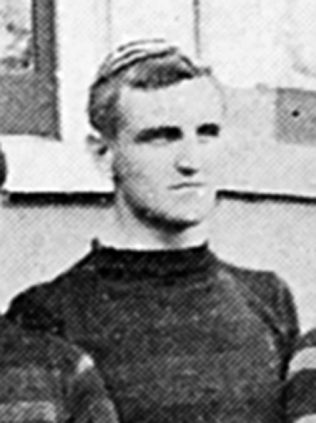 The MUGLISTON Family: Brothers John Henry Mugliston and Francis (aka Frank) Udall Mugliston
The sons of the Reverend John Mugliston who was a Master at both Cheltenham College and Newick House for nearly 54 years before becoming the Curate at Leckhampton. He was the longest serving house master and today the boys at Newick House are known as 'Muglistonites'. Their mother Martha Mary (née Udall) Mugliston gave birth to five sons and two daughters.
John Henry Mugliston was born on 26 December 1868 at Cheltenham and became a Lieutenant in the Royal Scots Fusiliers. John did not marry. He was a forward and made 5 appearances for the Gloucester First XV between 1890 and 1892. He died on 26 September 1897 at Jebu Ode, West Africa, aged 29 years.
Francis Udall Mugliston was born on 23 August 1870 at Cheltenham and became a teacher at various establishments in Bournemouth and London and ended up as a Master at Malvern College from 1902 to 1927. Francis did not marry. Like his brother, he was also a forward and made eight appearances for the Gloucester First XV in 1892, scoring one try. He died in December 1950 at Crowborough, East Sussex, aged 80 years.
Go to Mugliston Family Tree (Pedigree)