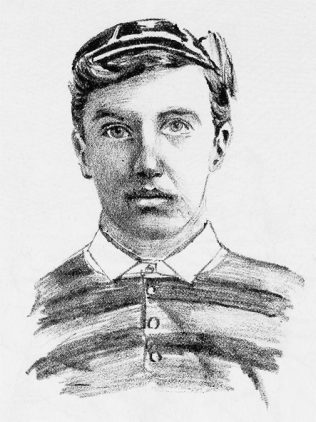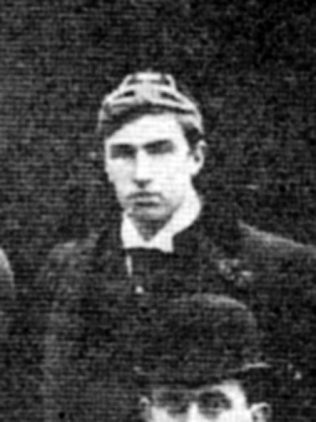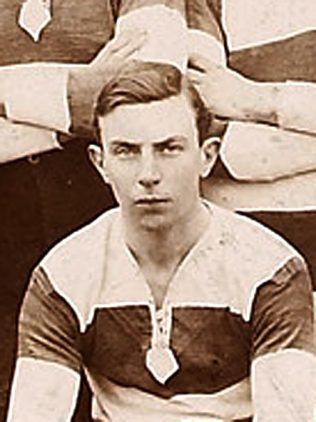 The POWELL Family: Father and son, Trevor Barrett Powell and Osman Trevor Powell
Trevor Barrett Powell was born in 1871 and baptised on 22 March 1871 at Brampton Abbotts near Ross-on-Wye, Herefordshire. He was the son of Trevor Powell (1843-1914) and Louisa Powell (née Barrett) (1832-1892); Trevor Powell was a Justice of the Peace, an Alderman and twice appointed Mayor of the City of Gloucester. The couple had three children of which Trevor Barrett Powell was the eldest. Initially the family lived in Herefordshire earning their living as famers but by 1881 had moved to Gloucester. Trevor Barrett Powell was initially employed as a clerk before becoming a Coal Factor Agent. On 18 November 1892 he married Charlotte Ella Knibbs. The couple had four children, the eldest of which was Osman Trevor Powell. Trevor Barrett Powell, a three-quarter played 41 times for the Gloucester First XV between 1890 and 1893, scoring 28 tries; after retiring as a player he served on the committee of the rugby club. He was also the captain and Honorary Treasurer of the Gloucester Cricket Club and the honorary Treasurer of the Gloucester Athletic Club. He died on 1 November 1914 after a long illness aged 43 years; his wife Charlotte had died the previous year, also aged 43 years.
Osman Trevor ('Trevor') Powell, the son of Trevor Barrett Powell and Charlotte Powell, was born at Stonehouse in 1894. He served an apprenticeship at Messrs Fielding and Platt Limited and qualified as a Gas Engine Engineer. He played on the wing and made 7 appearances for the Gloucester First XV in the 1913-14 season scoring 4 tries. In his spare time he served as Lance Corporal with the 5th Battalion, Gloucestershire Regiment of the part-time Territorial Force. On the outbreak of war he was immediately mobilised (embodied) and on the 28 August 1914 he escorted the last batch of recruits to join the battalion at Chelmsford. In the period leading up to Christmas he played in the battalion's Inter-Company rugby competition and in his last game he scored a try for A Company in its victory over B Company. However shortly after he became ill and as he was unable to fulfill his duties as a Non-Commissioned Officer, reverted to the rank of Private. By March 1915 he was being treated in a sanatorium but was subsequently well enough to be released to work in a munitions factory. However in early 1916 his condition returned and he was admitted to the Royal Army Medical Corps-administered First Eastern General Hospital in Cambridge. His condition deteriorated and Trevor died on 3 February 1916 aged 21 years. He was buried in Gloucester Old Cemetery and as befits a serving soldier, his grave is marked with a Commonwealth War Graves Commission headstone.