Tom Voyce Snr. & Tom Voyce Jnr.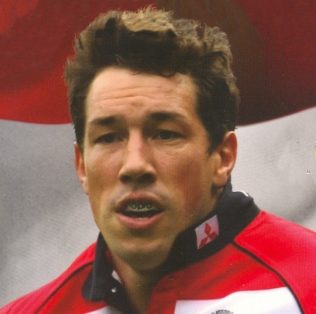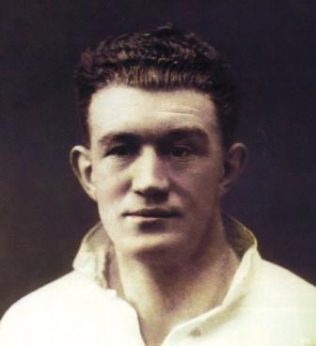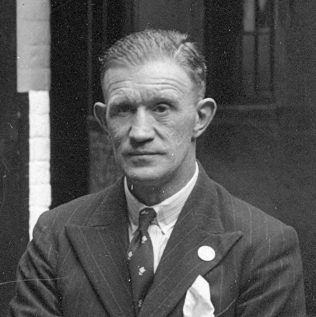 When Thomas Michael Dunstan Voyce (Tom Jnr.) joined Gloucester from Wasps in 2009, the question was immediately raised as to whether he was related to the great Anthony Thomas Voyce (Tom Snr.), for many years the patriarch of Gloucester Rugby.  The commonly held belief was that Tom Jnr. was the great man's great-nephew.
This is not quite true
Thanks to the painstaking work of one of our researchers, Hilary Theyers, we have now been able to answer the two questions:
Were the two Toms related?
"YES"
Was Tom Voyce Snr. the great uncle of Tom Voyce Jnr?
"NO"
So, how are they related?
Tom Snr. (b 1897) was the first cousin of Caleb Voyce (b 1883), the great grandfather of Tom Jnr.   The common ancestors of the two Toms are William Voyce, and his wife Eliza, who are the grandparents of Tom Snr and the great-great-great grandparents of Tom Jnr.
So, Tom Voyce Jnr's relationship to Tom Voyce Snr. is that of first cousin three generations removed.
However Tom Jnr. IS the great nephew of another Gloucester player Ernest Edward "Ern" Voyce and through Ern's marriage to Winifred Boughton, is also distantly related to Gloucester and England internationals Harold Boughton and Peter Ford!
To view the family tree showing the relationship between the two Toms pictorially, together with a short account of their playing careers, click on the Family Tree link. Please note that this will take you to a page which has been designed to be viewed using the GOOGLE CHROME browser.
 
We hope this settles any arguments or provides an answer to pub quiz questions.
Click on any of the links to go to the extensive account of Tom Snr's career both as a player and an administrator.