LEWIS, Alexander Henry Tudor, Military Cross (M.C.) and Bar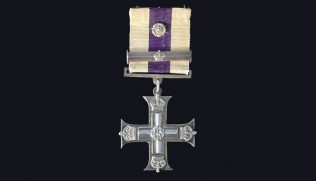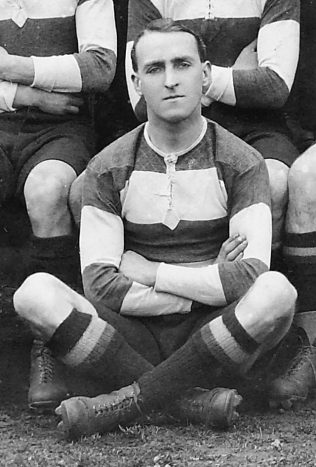 Military Highlights:
During World War 1 Alexander Lewis served initially as a Lance-Corporal with the Gloucestershire Regiment in France. After being commissioned in July 1916 into the Royal Berkshire Regiment, Alexander won the Military Cross and Bar as a Captain. His War Office Medal Record Card shows that he was also entitled to the "1914-15 Star" campaign medal, and that he was at one time attached to the Intelligence Corps. Alexander survived the war and by 1920 had reached the rank of Major and was living in Deansway, Gloucester.
Rugby Highlights:
In 1905 Alexander "Alec" Lewis played for Gloucester Old Boys in the second season of this club, which was then "open to Old Boys of Sir Thomas Rich's, Crypt Grammar and College Schools".
On 5 December 1908 Alec played his first game for Gloucester against Clifton away. This was Alec's only game for Gloucester during this season.
Before the start of the 1914-1915 season Alec was a Life Member, the first, of the Gloucester Old Boys club, "in recognition of his services to the club and the fact that he had played for the County".
During the 1st World War, while serving as a Lance-Corporal with the 1st/5th Battalion Gloucestershire Regiment in France, Alec was among eleven members of his battalion who represented the "South Midland" Division on 14 April 1915 in its victory over the Fourth Division.
After the war, Alec played 9 games for Gloucester during the 1919-1920 season, mainly at "half-back". His last game for Gloucester was against Leicester on 3 January 1920.
See Alexander Lewis's Player Profile for more details.
Subsequently, we've been contacted from Australia by Dr Andrew Wilson, who has carried out a great deal of in-depth research into the 5th Gloucestershire Regiment and the group of Gloucester/Gloucestershire Rugby players who fought in the trenches of France and Belgium in the First World War, and continued to play rugby there together.