COLLETT, Gilbert Faraday (1879 – 1945), Distinguished Service Order (DSO). Mentioned in Despatches (three times)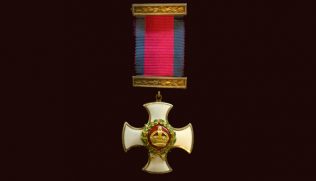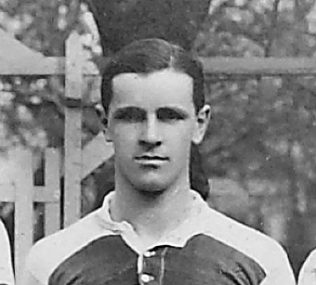 Gilbert Faraday Collett was born on 18 July 1879 at South Hamlet, Gloucester. Gilbert was educated at Cheltenham College and Cambridge University; he was awarded a Bachelor of Arts (BA) in 1901 and a Master of Arts (MA) in 1905. After university he joined the family business of J.M. Collett and Company Limited, Chemical Manufacturers, Bristol Road, Gloucester. In the years immediately before the Great War his brother John Henry Collett was the Managing Director.
Military Highlights
Prior to the Great War Gilbert joined the local Territorial Force (TF) unit based in Gloucester, the 5th Battalion, Gloucestershire Regiment; his brother Major John Henry Collett was the Commanding Officer. Gilbert was promoted to the rank of Captain and was the officer in command of A Company when the battalion, now designated the 1/5th Gloucesters, landed at Boulogne in France on 29 March 1915. Throughout the war Gilbert was promoted to Major (1916) and Lieutenant-Colonel (1916). Although wounded in 1916 he would become the Commanding Officer for varying periods of time not only of his own battalion, the 1/5th Gloucesters, but also of the sister battalion, the 2/5th Gloucesters. In June 1918 his contribution in commanding these battalions during the war was recognised in the King's Birthday Honours List and as a consequence Gilbert was awarded the Distinguished Service Order (DSO) for "…distinguished service under fire…" – as with the New Year's Honours List no specific citation was published.
Rugby and Other Highlights
Gilbert, a centre and wing, initially played for Cheltenham College and then Cambridge University, winning a Blue for rugby in 1898. Gilbert played forty-eight games for the Gloucester First XV between 1897 and 1905, scoring twelve tries. He was also awarded three Gloucestershire County caps scoring three tries. He was a member of the British Lions team to South Africa in 1903 playing in twenty of the twenty-three games which included three test caps against South Africa.
Post-war Highlights:
Gilbert survived the war and remained in the Army until 1934. After his retirement from the Army, he returned to the family business and on the death of his brother in 1942 he became the Chairman and Managing Director of J.M. Collett and Company Limited.
Gilbert died on 26 February 1945 at Battledown Gates, Cheltenham, aged 65 years and was cremated in a private ceremony.
[With thanks to Chris Collier for providing the statistics on Gilbert Collett's playing career.]