CARLETON, Cornelius Asgill Shaw, 1884-1964, Distinguished Service Order (DSO) and Mentioned in Despatches (4 times)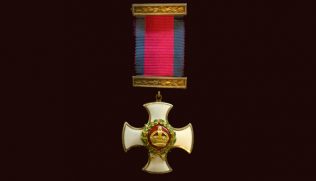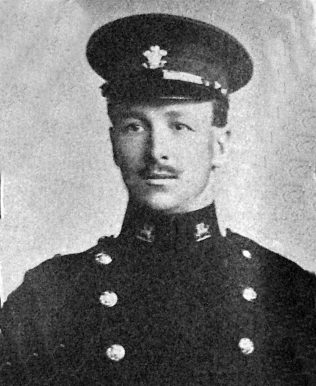 Cornelius Carleton was born in Newnham in 1884, the son of the local doctor. He was educated at the Crypt Grammar School and became a career soldier in 1901 initially in the Gloucestershire Regiment where he attained the rank of Corporal before being awarded a commission as a Second Lieutenant in the 2nd Battalion, Welsh Regiment.
Military Highlights
His greatest career challenge came during the Great War where he excelled and rose to the rank of Lieutenant Colonel commanding the 8th Berkshires, the 6th Welsh and finally his own regiment, the 2nd Welsh. As a Commanding Officer he was wounded three times but he gained his highest distinction, the Distinguished Service Order (DSO), the second highest gallantry award for officers and considered then as a 'near miss' for a Victoria Cross. His citation read "…for daring and successful reconnaissance on several occasions, on the last of which on 15th September, he was severely wounded…". Afterwards Cornelius would write home "I was hit when out on a little reconnoitring show with two men. They caught us going across a turnip field at dusk, when it was jolly hard to see anything stationary. It must have been under 100 yards as they got two of us with three shots; the other man luckily got away, and about two hours later rolled up with the stretcher-bearers. During the wait a patrol of Germans wandered past, but I kept as quiet as a mouse, and they did not see me. The other man died on the way in…" His tenure as a Commanding Officer was one of front line duty and was wounded on several occasions.
Rugby and Other Highlights
His career as an Army Officer would have a significant impact on his rugby playing career with the Gloucester Rugby Club as his availability was subject to leave from the Army with the published team lists from the period always referring to him as Lieutenant Carleton. Primarily a back row forward, in total he only made twenty First XV appearances together with 2 games for the second XV; the majority of his First XV games came in the 1909-10 and 1910-11 seasons; Carleton was always selected to play when home on leave. The Citizen commented that "…his stay with the City was all too short, for his Army duties necessitated his leaving England…" but "…his whole hearted enthusiasm and dashing football made him a popular favourite with players and spectators…"
Post-war Highlights
Cornelius survived the war and continued with his Army career and rugby career. He played for the Army but for convenience he had now joined the Harlequins Club in London. In February 1919 Cornelius, as the highest ranking officer, played in the Whites versus Blues Army trial match where his opposite number was Second Lieutenant Tom Voyce. Cornelius died on 20 December 1964 aged 81 years and is buried at Farnham, Surrey.
[With thanks to Chris Collier for providing the statistics on Cornelius Carleton's playing career for Gloucester.]