1916 - An Excerpt from the Fifth Gloucester Gazette - Military Honours.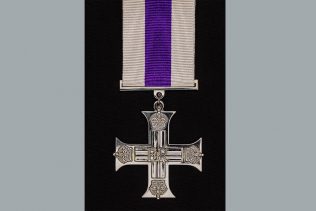 "I see that the Military Cross has been won by Temp Sec Lieut A H T Lewis, Royal Berkshire Regiment. This reminds me of the fine record of the Gloucester Rugby Football Team of 1913-14, of which he was a member.
Almost without exception the fifteen joined the Army on the outbreak of War and the roll of honours of this one fifteen is typical of the Rugby game the Kingdom over. Sergeants S Millard (Forward) and A Saunders (Forward) and L/c S Sysum (three-quarter) have fallen. Lieuts F Ayliffe and J F Lawson, L/c S Smart (England), Corpl W Parham, Pte A Cook, Pte W Dovey (all forwards), Pte F Wells (three-quarter) have all been wounded in fairly recent fighting.
The Captain of the XV, G Holford (forward) was severely wounded early in the war and has since been discharged from the Army. Pte C Cook (full-back) has spent months in hospital due to the exposure of campaigning. Though not actually wounded, Corporal W Washbourne (three-quarter) has won the D C M and now Lieut A Lewis has gained further honours for a team of which Gloucestershire may well be proud.
So far L/Cpl L Hamblin (centre three-quarter), who has been through many months of fighting, is the only one of the fifteen to escape injury. It is a grand record on which all will congratulate one of the smartest Town Rugby Football Clubs."