Henry "Harry" Berry, 1883-1915, Queen's South Africa Medal.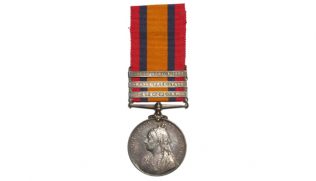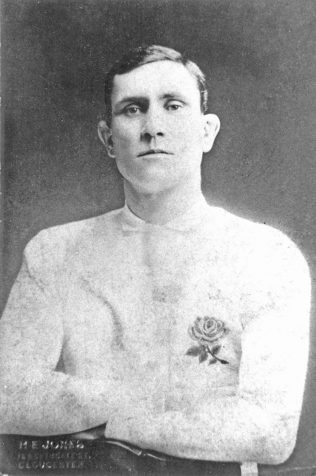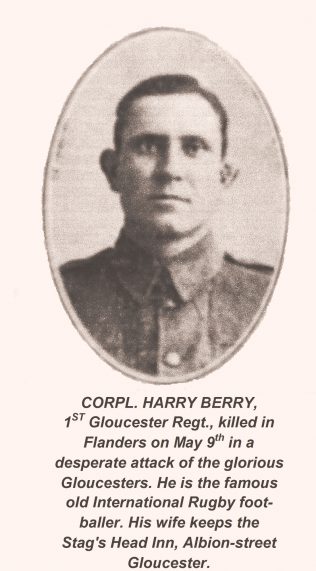 Military Highlights:
Corporal Henry Berry of the Gloucestershire Regiment was entitled to the Queen's South Africa Medal with two clasps for Cape Colony and Orange Free State. He is believed to have returned to England before the end of 1901 for he was not entitled to the King's South Africa Medal, and the Boer War Medal Roll shows him as being with the Depot when the medals were issued in October 1902. Henry Berry was not posted overseas during the Great War until 2nd February 1915, to rejoin 1st Gloucesters. Fierce fighting continued during this First Battle of Ypres in France until 15th November and only one hundred or so men of 1st Battalion out of its starting strength of around a thousand were able to march back to Ypres. Once having rested and recuperated until 20th December 1914, 1st Battalion took part in the recapture of Festubert, again suffering heavy casualties.
On 7th February 1915, while the 1st Gloucesters were reorganizing and refitting at Marles les Mines near Bethune, the Battalion War Diary recorded the arrival of a new draft, over 200 strong and which almost certainly included Henry Berry, aged 32. In the Battle for Aubers Ridge on 9th May 1915 the Gloucesters, along with the South Wales Borderers, went over the top but were soon decimated by machine gun fire; between them the two regiments lost 495 men. It was in this battle that Henry Berry was killed. He was entitled to the 1914/15 Star, the British War Medal and the Allied Victory Medal.
Rugby Highlights:
Coming out of the army in 1909, Henry Berry returned to Gloucester, where his parents lived in Alvin Street, and joined Gloucester Rugby Club. He became a star forward, earning a call-up to the England side of 1910, playing in all the Five Nations games of that year. At the time of his death in 1915, Harry's wife was landlady of the Stag's Head Inn in Alvin Street.
For more details see Harry Berry's Player Profile.