LANE, Henry "Harry" William, 1884-1918, Distinguished Conduct Medal (DCM)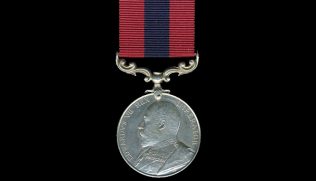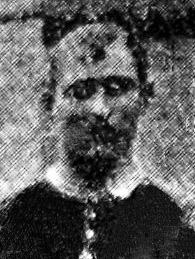 Henry "Harry" Lane was born in South Hamlet, Gloucester in 1884. After finishing school, Henry worked initially as a Labourer at the Mineral Water Works in Gloucester before joining the British Army as a Regular Soldier. By 1911 after leaving the Army he moved to Cardiff to again find employment as a Labourer.
Military Highlights
In 1914 Henry was an Army Reservist who re-joined the Colours at Cardiff in September 1914 as Guardsman, 15585, 1st Battalion Grenadier Guard. His early entry into France meant that he was one of the 'Old Contemptibles', a name worn with pride after the Kaiser in 1914 mocked Britain's "contemptible little army" Henry was awarded the Distinguished Conduct Medal [DCM], the second highest gallantry award for Other Ranks and considered a 'near miss' of a Victoria Cross. On 15 September 1916 at Lesboeufs he showed conspicuous gallantry in action and his citation in the London Gazette read: "He led his machine gun team forward with great courage and determination, reaching the second objective. Later, he pushed on to the third objective and accounted for large numbers of the enemy." Henry's view of the award was somewhat different from the official view in that in a letter to his parents he stated that he had "….received heaps of congratulations and also drank a fine drop of Scotch with the Company officers. There is a cash consideration attached to this medal…" he also added that he hoped that his "…good fortune [would] continue [as he had] been out here two years…"
Sadly his good fortune did not continue and Henry was killed in action on 30 March 1918 aged 34 years fighting on the Somme with the Machine Gun Guards, a unit he had joined two weeks previously. He was buried at Bucquoy Road Cemetery, Ficheux, Grave IV.K.6.
Rugby and Other Highlights
Henry was a back row forward who primarily played for Barnwood Football Club before playing for the Gloucester Club between 1902 and 1905. He made 21 appearances for the Club, one of which was for the First XV.
[With thanks to Chris Collier for providing the statistics on Harry Lane's playing career for Gloucester.]