Maj Alexander "Alec" Lewis - further research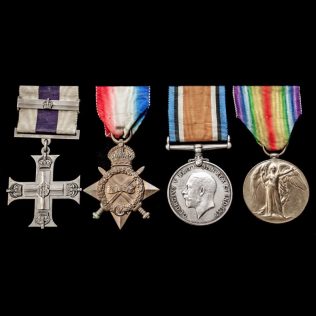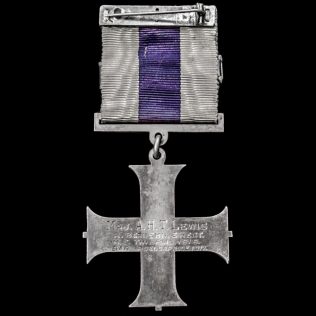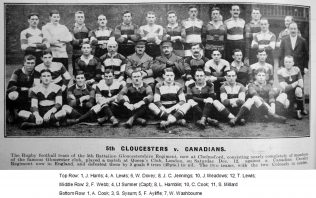 Subsequently, we've been contacted from Australia by Dr Andrew Wilson, who has carried out a great deal of in-depth research into the 5th Gloucestershire Regiment and the group of Gloucester/Gloucestershire Rugby players who fought in the trenches of France and Belgium in the First World War, and continued to play rugby there together.
The results of this painstaking research (see link, below) includes Alec Lewis's family background, his schoolboy rugby for Gloucester Old Boys, playing for Gloucester, and his cricket and rowing interests.
There's a vast amount of information on the 1st/5th Gloucesters and his time with them in the First World War, his injuries and the sad loss of his brothers. It includes his playing rugby for the 5th Gloucesters, and the team photograph (opposite) records a match played against a Canadian Cavalry Regiment team at the Queen's Club, London, on 12 Dec 1914, which the 5th Gloucesters (almost all of them Gloucester players) won, 49-0.
The research then covers his commission into the 6th Royal Berkshire Regiment, much information on their wartime activities, and the award of his Military Cross and bar.
Post-war, we read of his return to playing for the Old Boys, his golf and amateur dramatics interests, and the research ends with the recording of family weddings and funerals, including his own funeral.