WASHBOURNE, William Philip Woodman ('Quedge'), (1891 – 1977), Military Medal (MM)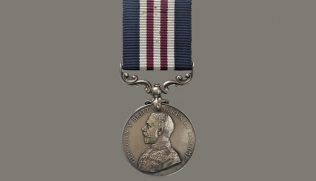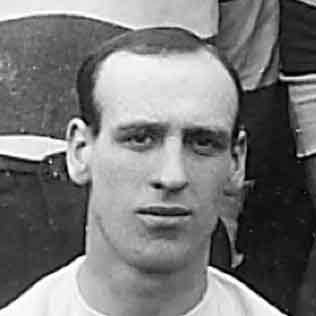 William Washbourne was born in South Hamlet, Gloucester on 9 May 1891. William served an Engineering apprenticeship at Messrs Fielding and Platt Limited (Engineering Works) but eventually found employment as an Engineering Fitter at the Gloucester Railway Carriage and Wagon Works; he was working at the latter establishment in August 1914.
Military Highlights
In common with several other Gloucester rugby players, William had joined the local Territorial Force (TF) unit before the Great War and served for four years with 5th Battalion (TF) Gloucestershire Regiment. However, he had left the service when war was declared on 4 August 1914 but re-joined his old unit on 31 August 1914 as Private, 2726 and subsequently 240734. After seven months in training at Chelmsford, he landed at Boulogne on 29 March 1915 with the now designated 1/5th Gloucesters. He was initially promoted to Lance Corporal on 1 August 1915 and qualified as a Battalion Grenadier (bomb thrower) in September 1915. He joined the 145/2 Brigade Trench Mortar Battery (TMB) which was one of two TMBs which supported the four fighting battalions which made up the 145 Brigade and which included the 1/5th Gloucesters. He was further promoted to Corporal on 29 May 1916. In October 1916 William was awarded the Military Medal (MM) for gallantry although he was reticent about disclosing details of how the medal was won, even in letters home to his family. This reluctance to 'celebrate' the medal was seen in April 1917 when the Army gave William the option of a formal presentation, as was the norm, or it could simply be sent to his home address by registered post; William chose the latter. After recovering at home from a wound, he was released from active service in June 1917 and transferred to Reserve Class W(T) and sent to Messrs W. Beardmore and Company Limited, Labour Department, Parkhead Works, Glasgow where his engineering skills were utilised for the war effort.
Rugby and Other Highlights
William, a wing, played 124 games for the Gloucester First XV before the war (1909-1914) and a further 45 games after the war (1918-1922), scoring 77 tries. He also played 34 games for the games for the Gloucester Second XV between 1909 and 1923, scoring 28 tries. He was awarded 16 Gloucestershire County caps.
William died at Wickwar, Bristol, on 5 January 1977 aged 86 years.
[With thanks to Chris Collier for providing the statistics on William Washbourne's playing career for Gloucester.]