Denis Ibbotson 1930 - 2019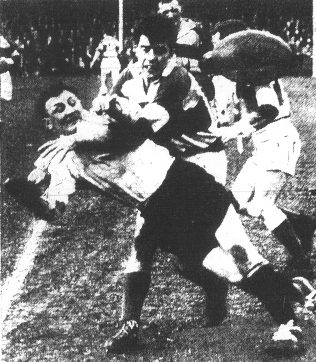 It is with great regret that I have to inform you of the passing of former GRFC player Denis Ibbotson (Ibbey). Denis played 339 games for Gloucester from 1950 – 1960, also playing for Gloucestershire and Western Counties.
Denis was a product of Central Technical School and later played for Old Centralians.
You can find more information about Denis, by checking out his Player Profile.
as well as an article reporting his exploits in  downing the great Cliff Morgan.  Extract: "…but Cardiff are still winning all the ball, but time after time Morgan is brought to the Kingsholm turf by Dennis Ibbotson."
Click on the links provided to open the two articles.
Denis passed away on 16th May 2019, aged 88 years, the funeral service and cremation will be held at Gloucester Crematorium on Friday 31st May 2019, at 2.30pm. Family flowers only and any donations for Macmillan Cancer Research.
Kind regards
Ron Etheridge