GRPA Charity Cheque Presentations, 2019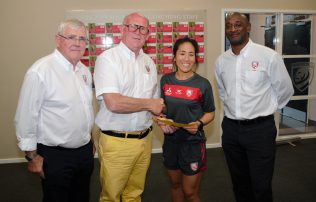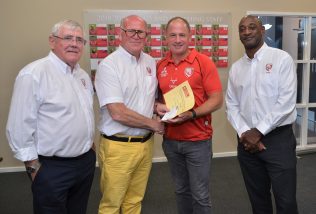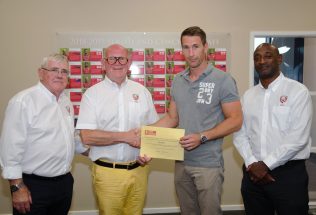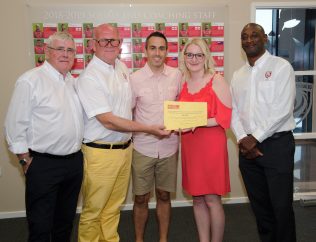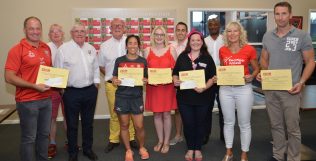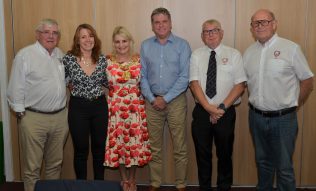 Following a very successful GRPA (Former Players) AGM, GR President Fred Reed, GRPA Chairman Mike Curran, Derrick Morgan and Ron Etheridge presented cheques raised by the President & the GRPA to:
1. CLIC Sargent – Emily Waddell £1,000 (GRPA)
2. Pied Piper – Julie Kent £1,000 (GRPA)
3. The Fold (South Africa) – David Humphreys £1,000 (GRPA)
4. GR Community Charity – Helen Chu £1,000 (GRPA)
5. Kidney Research – Sharon Shuttleworth £5,000 (President's walk)
6. Breast Cancer Care – Tom Waldron £5,000 (President's walk)
Fred & Mike would like to take this opportunity to thank all those who supported the walk – and especially the walkers, walking 18 miles in a day and raising £10,800.
Our further thanks for their great support to:
Bennetts Coaches, Sharpness Dockers Club, Canal Trust and the Farmers Club. A big thank you to Ken Savory for his medical support. Also to Sharon & Craig Shuttleworth, and Tom & Hayley Waldron.
Our final presentation was to the local charity Crossroads Care for £3000 which includes £500 from the Jockeys' Association. Both proceeds were from the Mike Nicholls Golf Day.