1900: New Stands and Crippling Debt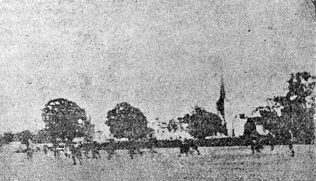 Until 1900 there was very little covered or open stand accommodation at Kingsholm, and the selection of the ground for an international against Wales prompted the Club Committee to embark on a scheme to build stands practically all round the ground.
It was estimated that a crowd of about 20,000 would bring in enough funds to cover the cost, but unfortunately the big crowd did not materialise. The work on the ground had cost £1,600, and the gate receipts came to £984.
Although the Rugby Union made an allowance, the Club was left heavily in debt – which was not repaid for nearly 20 years.