They Played for Gloucester and Fought for their Country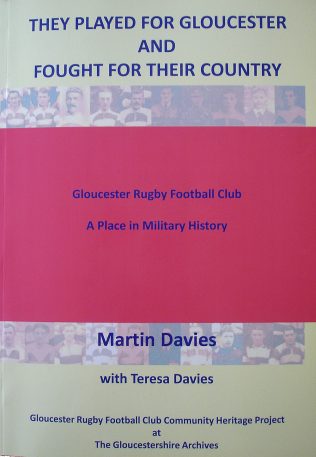 Gloucester Rugby Football Club and its players have played a part in the military history of Great Britain. Players have fought, died, been wounded and won gallantry awards in the Boer War, the Great War and the Second World War – this is their story which includes all those players commemorated on the new Kingsholm Stadium War Memorial which was unveiled on 12 September 2013.
Out of print and difficult to find now. Copies have been stocked by the Soldiers of Gloucestershire Museum, price £12.95 – might be worth a try.
Listen to interviews on the occasion of the unveiling of the War Memorial
See also "For Club, King and Country"