Fifty Year Jubilee book, 1873/74-1923/24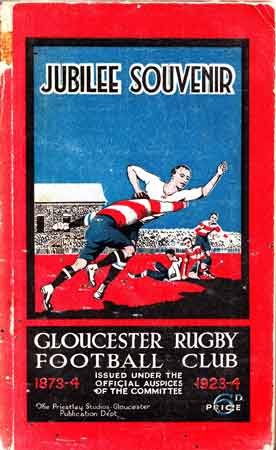 Jerry Jenkinson, a self-confessed Gloucester Rugby fanatic, very kindly provided us with samples of scanned pages from his copy of this rare booklet. We are indebted to him, as it led to another rugby fan, Roy Hough, offering to scan all 90 pages of his copy. We've digitally cleaned up most of the scans, although some remain a bit fuzzy – but still readable.
The contents can be downloaded in two halves, below, minus the adverts.