GRPA Raises funds for charities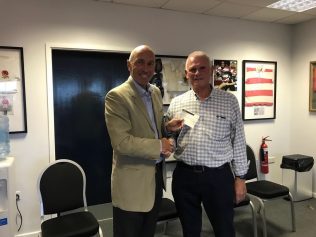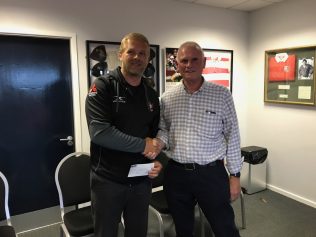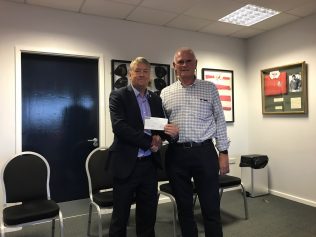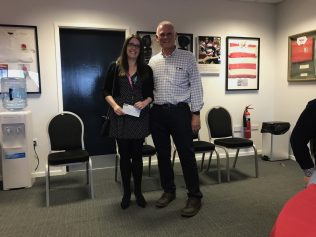 The GRPA have over the years that it's been running raised funds for a number of charities.   Along with the Club President's charity events, raising over £35,000.
At the end of the 2017/18 season the following amounts were presented by Clive Walford, former chairman of the association, each to the value of £1,000:
• Martin St Quinton on behalf of the "Fold charity helping homeless children in Africa"
• Adam Balding on behalf of GR community charity
• Nick Broady on behalf of Pied-Piper
• Caroline Marshall on behalf of CLIC-Sargent
Also during 2016/17 through the President's charity walks funds have been raised for the following:
• GR community charity (£4,000)
• The Fold (£4,000)
• Pied-Piper (£4,000)
• The Muscle Help Foundation (£4,000)
• CLIC Sargent (£4,000)
With a further £10,500 being raised, on behalf of the "Muscle Help Foundation" during the 2017/18 presidents walk.
Ron Etheridge
Secretary GRPA