Percy Wyfold Stout, Died 1937, Distinguished Service Order (D.S.O)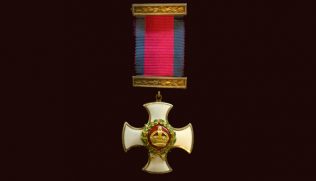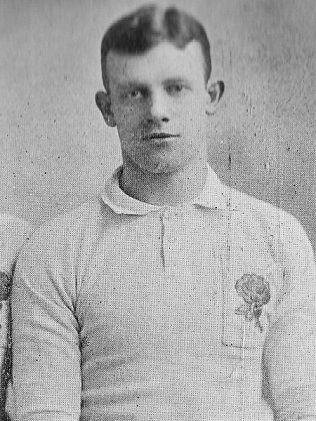 Military Highlights:
In September 1914, Percy and his brother Frank (see separate entry) were both promoted to acting Second Lieutenant. During the war, Percy Stout was awarded the Distinguished Service Order (D.S.O.). The D.S.O. citation in the Supplement to the London Gazette of 16th August 1917 reads as follow: "Temporary Lt (Acting Capt) Percy Wyfold Stout, Motor Machine Gun (M.M.G.) Corps: For conspicuous gallantry and devotion to duty. At a critical moment, when a number of armoured cars were in danger of being cut off, he led the attack to their relief, and after two hours of heavy fighting, gained the objective, after inflicting heavy losses."
Rugby Highlights:
In 1898 in the match against Scotland, Frank Stout (see separate entry) was joined by his brother Percy, a threequarter, for the first time at international level. In the same season in the home match against Wales, not only did England win the match, but both brothers scored a try, the first time that brothers had both scored a try for England at international level. The next time this feat was achieved was in the 1993 Five Nations Championship by Rory and Tony Underwood.
For more details see Percy Stout's Player Profile