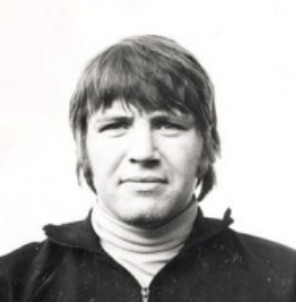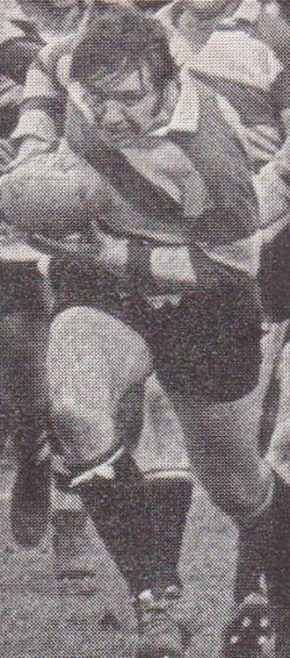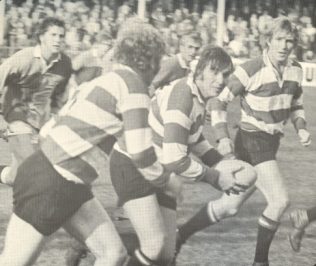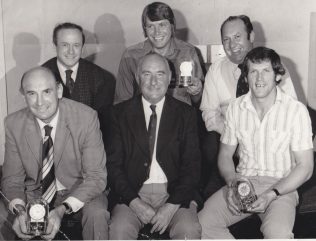 Alan Brinn was a lock forward who was noted as a formidable scrummager and a powerful presence around the field. One of the genuine greats of Gloucester Rugby, he holds the Gloucester club record of 574 appearances, made between 1960 and 1979, a record that may well stand forever. Brinn played for Gloucester in their victory over Moseley in the final of the first ever club knockout competition in 1972. He was capped three times for England that year and was selected for the Barbarians' South Wales Easter tour but had to drop out due to injury. He played 48 times for Gloucestershire and appeared for the county in six successive County Championship Finals 1970-71-72-73-74-75; he was on the winning side in 1972, 1974 and 1975. He also played for Western Counties against the 1969 Springboks, 1970 Fijians and 1972 All Blacks and for South & South West against the 1973 Wallabies and the 1970 RFU President's Centenary XV. On his retirement as a player he served as an England Rugby associate selector and as Gloucester club chairman.
Alan Brinn was born on 21 July 1940 in the village of Ystrad in the Rhondda Valley. He came to Gloucester from Hereford RFC in 1960, playing 37 games in his first season. His formidable scrummaging and all round performance made him a first choice for Gloucester for the next five seasons but it was only after over 150 solid 1st XV performances that Alan Brinn, still aged only 25, gained county recognition, when he made his debut in a 3-0 victory over Cornwall at Camborne on 13 November 1965.
Brinn was chosen to partner Jim Jarrett of Gloucester in the second row for the Blues against the Whites in the first England trial of 1969 at Moseley. In the event Jarrett had to drop out. Blues lost 19-11 and Brinn was dropped for the second trial but he went on to play for Western Counties v Springboks and for Gloucestershire in the County Championship final that season. The final against Staffordshire was a mudbath at Burton. Storming runs by Brinn were of no avail as Gloucester failed to take their chances and went down 11-9.
He was now clearly in the England selectors' sights and the following season was chosen to play for the Possibles against the Probables in the second England trial. He was the only Gloucester player chosen to play for the South and South West against the RFU President's Overseas XV at Bristol – one of the four matches against an all-star touring side which were held to celebrate the RFU Centenary. He played for Western Counties against the Fijians and was invited to attend training sessions for the England tour of Japan and the Far East that autumn but was not in the final 23 who were chosen. He played in his second County Championship Final against Surrey at Kingsholm but was again on the losing side.
1971-72 was a great season for Gloucester, Gloucestershire and Alan Brinn. Gloucester won the inaugural club knockout competition, an achievement based on the performance of their dominant pack, and Gloucestershire won the County Championship for the first time for 35 years, beating Warwickshire at Coventry. Brinn contributed largely to both successes. He was selected for the final England trial at Twickenham where, although The Rest were beaten 37-6, he performed well enough to be one of three members of the Rest side to be picked for the international against Wales at Twickenham. The Citizen said that it was "a richly deserved honour" and The Times: "Brinn clearly packs his weight and has earned his cap for old-fashioned but still commendable values." In its match report the Citizen said "Brinn, the Longlevens sports shop owner, was a force in the scrum where his weight was largely responsible for keeping Wales under control." He went on to play against Ireland at Twickenham and Scotland at Murrayfield but missed the international in Paris due to an ankle injury. He was chosen for the Barbarians Easter tour but had to cry off and was one of six Gloucester players to be asked their availability for the tour of South Africa that summer (the others were Burton, Bayliss, Cowling, Palmer and Dick Smith) but did not make the final party.
Aged 32, Brinn continued to be a major force in West Country rugby for the next five years. He played for Western Counties against the 1972 All Blacks and for the South and South West against the 1973 Wallabies and was again on the winning side in the 1974 County Championship victory over Lancashire at Blundellsands. He played throughout the 1974-75 County Championship campaign, finishing in the final which Gloucester won 13-9, defeating Eastern Counties at Kingsholm. He made his 500th appearance for Gloucester that season and together with Peter Ford and Dick Smith, the other players to reach that mark, was presented with a carriage clock by the club (later they would be joined by Bob Clewes and Richard Mogg as the five members of the exclusive "500 club.")
Aged 37, Brinn stepped down to become Gloucester United captain in 1977-78, but still made 11 appearances for the first XV. He made one appearance in 1978-79 in a 13-0 win over Newport at Kingsholm before playing his 574th and final game as a replacement on 10 November 1979 at Kingsholm against Plymouth Albion. He would surely have gone on to make 600 1st XV appearances for the club if, at the start of the 1977-78 season, he hadn't chosen to step down to make way for younger players and captain Gloucester United.
After retiring from rugby Alan ran his sports outfitting business in Eastgate Street, Gloucester. He became an England Rugby associate national selector and was Gloucester RFC chairman throughout the difficult years leading up to the start of the professional era in 1996.