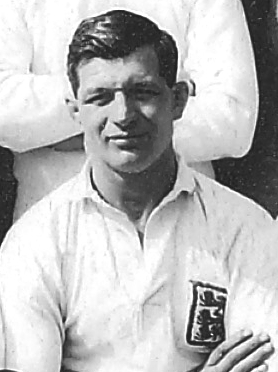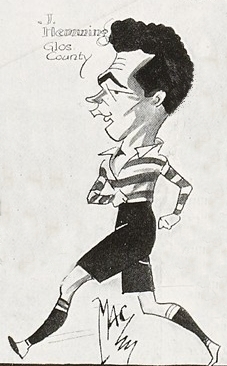 John or "Jack" Hemming  was a second or back row forward who played 267 games for Gloucester between 1923 and 1933. He played regularly for Gloucestershire at either end of his career, appearing in the 1926 losing semi final and in the 1932 Championship Final victory against Durham at Blaydon.
Gloucester-born Hemming made his debut for the club in the 1923-24 season and became a regular first team choice the following year when he played in 34 of the 40 games. He was already being noticed by the press for his work in the open and scored eight tries that season.
In 1925-26, after an outstanding game for the club at Bristol, Hemming made his county debut  in a 20-10 victory over Devon on the same ground. He played throughout that county season which ended in a losing semi-final against Hampshire at Southampton.
He lost his county place in 1926-27 although after some outstanding performances for Gloucester in the second half of the season the Citizen suggested that he was returning to "the form that gained him county honours." In the end of season round-up he was described as "always to the fore". Jack Hemming remained a regular first team choice for Gloucester for the next four seasons in which the club met with mixed success.
In 1931-32 Hemming returned to the Gloucestershire side and played throughout their Championship-winning run. The Citizen said "Hemming has well deserved county honours this season. He is playing better class football and exercising judgment and restraint." He had "moments of distinction" in a "successful back row" in the 28-3 victory over Cornwall. In the semi-final he was back in Hampshire where he had lost with the county six years before. This time Gloucestershire were successful and Jack Hemming went on to play in the final at Blaydon against Durham where Gloucestershire won 9-3 and he had a fine game in a "brilliant win."
The following year he struggled to keep his Gloucester place and played several games for Cinderford towards the end of 1932-33. He decided to call it a day and on his retirement WB in the Citizen said "Hemming had a splendid run with the club and rendered signal service to Gloucester and the county over a long period. He can certainly look back on his football career with every satisfaction."